Educate. Encourage. Inspire.
Live and Online Events to suit every need!
Whether you are a busy executive in need of a convenient way to level up, or you want a personal touch of a 2-day live educational event, the Manager Skills Workshop is offered in two complementary systems.
Keep scrolling for event dates and locations!
Do you have a hardworking and talented person on your team who is ready to take the next step up to leading and managing others?
Perhaps you know a new manager, who is still struggling to understand the new world of managing others. Unfortunately, we've found that the majority of employees who are promoted into a supervisor or management role were never given any type of formal training to do so. As a result, they oftentimes don't feel set up for success, which can lead to your new supervisor/manager feeling frustrated, disillusioned and ineffective overall.
The Manager Skills Workshop covers all of the basics on how to effectively manage others on a team.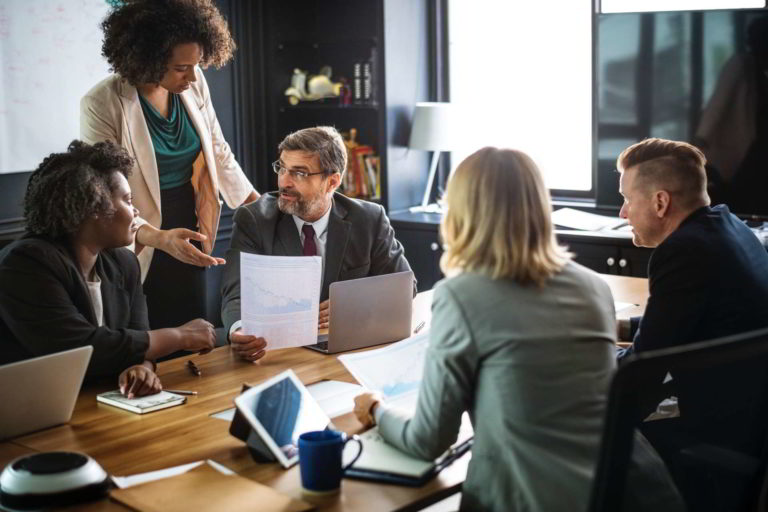 8-Week Online Workshop Details
Feb 7 - March 28, 2023
Registration will open in early December
The Manager Skills Workshop will be an 8-week online program, and will cover 8 modules in that timeframe. The class will meet weekly from February 9th – March 30th to go over the module in a dynamic and interactive online session.
The class will meet LIVE every Tuesday at 2PM EST for 75-90 minutes. The recording of each session will be sent to attendees by the following day.
Register for the 8-week online workshop today!
Each attendee will receive:
"The workshop was nothing short of AMAZING from beginning to end. Bryan has a way to relate to truly every demographic and learning style. Using humor and experiences he makes learning so fun. I look forward to implementing everything I have learned to not only work but in my everyday life at home. Bryan will be seeing more of my team and I in the future."
"I have been raving about all of my takeaways and sharing with all who will listen about my new lease on managing myself and my team. Thank you for being engaging and passionate about what you do and willing to share to help others find or re-ignite their own passions."
"We had the best time at this workshop. I love that we had clear, concrete and actionable items that we can take back to our workplace and implement right away."
"Everything you covered was spot on! I really loved the interactions we shared and will never forget the role playing scenes!! If only I had had that practice when I first became a leader!! Leadership is an art and you, my friend, are have become one of my favorite artists!! It was an experience that I will treasure for the rest of my life!"
$495/person — $455/person for groups of 5+
Day 1 is a full day and Day 2 is a little over a half-day. Both days include a continental breakfast and lunch.
Education on both days will begin promptly at 8:30AM. On Day 2, the event will end at 2:00PM.
Attendees receive workshop handout materials, educational resources, and certificates of completion.
**Space will be limited to 45 people.**
There are no upcoming live events at this time. Please consider joining us for one of our online workshops.
 Wednesday, October 5, 2022
+ Thursday, October 6, 2022
Tuesday, October 25, 2022
+ Wednesday, October 26, 2022
Monday, November 7, 2022
+ Tuesday, November 8, 2022
$495/person — $455/person for groups of 5+